Francis Bacon
Essayist, Philosopher, Statesman

1561-1626
The best armor is to keep out of gunshot.
---
Cesare Beccaria
1738—1794
Italian Jurist, Philosopher and Politician
best known for his treatise
On Crimes and Punishments (1764)

It is better to prevent crimes than to punish them.
Daniel J. Boorstin
Historian, Professor, Attorney, and Writer
1914-2004
The greatest obstacle to discovering the shape of the earth, the continents, and the oceans was not ignorance but the illusion of knowledge.
---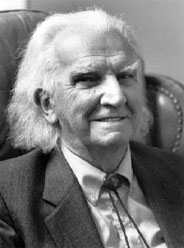 Kenneth Ewart Boulding
Economist
1910-1993
Nothing fails like success because we don't learn from it.We learn only from failure.